Winery Tour near Temecula
Winery tour near Temecula
Winery tour near Temecula; Temecula Valley is just a short distance away from San Diego. You can rely on Asorta Transportation to get the best service in town. You can arrive in comfort and style keeping your worries away. When you book a ride with us we make sure everything goes well from the start to finish. Passengers can enjoy our unique Temecula Limo service that offers luxury to no end. You can enjoy visiting 40 wineries and take a scenic view of hills and vineyards.
There are plenty of world-class wines that you can try and choose the best one for yourself. With our limo service, you are sure to enjoy the Temecula valley. The winery tour of Temecula offers a wonderful and unmatchable experience. We will transport you to all the valley has to offer. The wine-tasting resorts are friendly and relaxing.
Explore the best vineyards in style with reliable transportation
Passengers can explore the best vineyards in style with our reliable transportation services. We at Asorta Transportation offer a wide range of vehicles that you can choose from. You can choose from luxury limousines, buses, SUVs, and Sedans at your disposal. Temecula Valley wineries are unique and offer a friendly and casual environment. You can relax while our driver takes to you to the vineyards. Feel assured that the winery tour in Temecula has a lot to offer.
You must book your wine transportation as soon as possible. It is recommended to book your ride in advance as things can become difficult. Once you have planned your itinerary, we can accommodate your entire group easily. If you are traveling with a group it is best to book a coach or minibus. Keep in mind that the winery policies keep changing. Moreover, the fees for large groups have to be paid in advance. Don't miss out on all these details and make your trip memorable.
Most luxurious fleets for your convenience
We at Asorta Transportation pride ourselves on providing the best vehicles to the passengers. If you are going for a winery tour in Temecula let us guide you with the best. Our luxury coaches are maintained with high-quality facilities. After every trip, our coaches and other vehicles are cleaned and sanitized. We offer a safe and comfortable ride for our passengers and make their trip worthwhile.
Temecula Valley has a lot to explore and can learn more about this region. Usually, the wine tours typically include a stop to four winery stops. Our expert drivers will take you from your hotel and help you reach the winery. You can return safely without having any worries. Passengers will guide to a wide storage area to keep their luggage safe from damage. Our transportation services are available at budget-friendly rates.
Make happy memories by booking a winery tour
You can discover the magic of an amazing tour by booking a ride with Asorta Transportation. Why not take your family on the winery tour and enjoy it to the fullest? We can accommodate couples or groups very easily. Temecula is a beautiful valley and you will get to explore a lot in this area. This trip will be fun as you can taste plenty of wines while getting good information about them. Don't worry about getting to and from the valley as we are here to help you. Our drivers can provide safe, fun, and comfortable transportation. Passengers can enjoy a relaxing trip while our driver handles the driving!
We take great satisfaction in not only putting the needs of our customers first but also in being environmentally sustainable. We are lowering the number of greenhouse gases released into the atmosphere to aid in environmental protection. Asorta has started the first "Green Fleet" for travel and sightseeing in the area. We make investments in initiatives that support the establishment of wildlife habitats, the cleanup of landfills, and the creation of community parks and recreational areas. The Green Fleet offers all the features that make travel secure, cozy, enjoyable, and environmentally friendly. Our fleet vehicles are the cleanest on the road—even cleaner than the typical CNG vehicle—because we analyze their emissions and spend accordingly on initiatives that sequester CO2 from the atmosphere.
Custom-Designed Winery Tour Excursion Near San Diego
We drive so you
don't have to
We drive so you
don't have to
We drive so you
don't have to
We drive so you
don't have to
ASORTA 8 HRS CHARTER WINE TASTING + LUNCH 12PM - 7PM
ALL INCLUSIVE MIN 5 people
5 PEOPLE $340 | 6 People $320 per person 7 people $300
WINE TASTING + LUNCH
WE RECOMMEND YOU AND FRIENDS EAT BREAKFAST BEFORE PICKUP
FOURTH STOP 4:30 - 5:30PM
ASORTA 6HRS CHARTER WINE TASTING + DINNER 1PM - 7PM
ALL INCLUSIVE MIN 5 people
5 PEOPLE $390 | 6 People $360 per person 7 people $340
AUTHENTIC ITALIAN WINE TASTING + DINNER
WE RECOMMEND YOU AND FRIENDS EAT LUNCH BEFORE PICKUP
DINNER - FOURTH STOP 5PM - 6PM
Fill out the form below to send us a message. We will get back to you ASAP with a quote!
This is our most exquisite touring package. Envision yourself experiencing fine dining with an exceptional view of Central Coast's panoramic vineyards. Table cloths with runner, china, crystal stemware and cloth napkins add to the unique setting to provide memories that last a lifetime.
Your choice of a gourmet entree is included in this package. Food prepared by a local culinary artist for your enjoyment. Please visit the menu below.
Allow us to spoil you. We will arrange your tour at four local wineries for you to enjoy. Many of the wineries will include special amenities such as "barrel tasting" or "behind the scenes tours".

This package includes five hours of limousine service and tasting fees at four wineries.

This is a special package available only Sunday through Friday. For Saturday touring, please see our "Wine Taster Package".

This package also includes Tobin James Champagne, waters, sodas, and ice.
You love wine, admit it! Enjoy the wines and vineyards with a picnic among the vines. Many of the wineries on the Central Coast have picturesque grounds to enjoy an informal lunch.
Take your time. Leave your worries at home. Allow us to set up your tour at three local wineries for you to enjoy.
This package includes a delicious lunch of sandwiches or salads.
This package includes four hours of limousine service and tasting fees at three wineries.
This package includes a bottle of Tobin James Champagne, waters, sodas, and ice.
This is a special package available only Sunday through Friday. For Saturday touring, please see our "Wine Taster Package".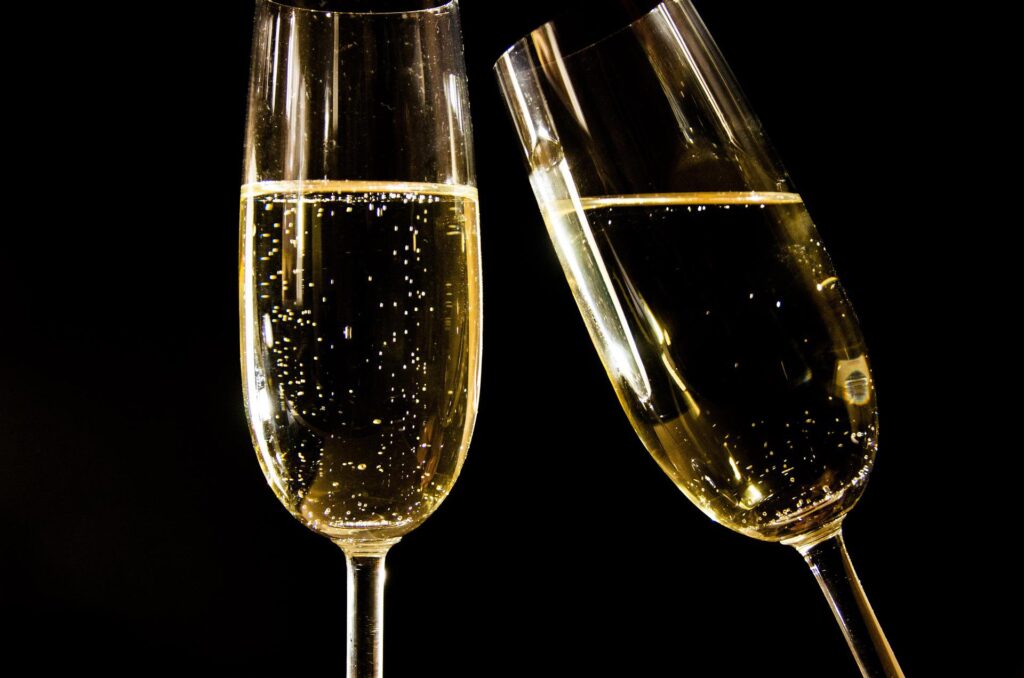 Whether an experienced taster or a novice, this package affords you the flexibility to put together the wine tour that you desire.
You decide the time that you wish to leave. You pick the wineries you want to visit, or ask for our recommendations. You can make reservations with the wineries of your choice (for groups of eight or more). It's your tour, the way you want it. This package does not include lunch or winery tasting fees.

Choose from a four, five, or six hour tour – or decide to keep the party going and weave your favorite dinner restaurant into the safe transportation experience you've enjoyed during the day.
Rail-Limo Wine Tour Packages
These packages are a unique treat for visitors or residents of Los Angeles to wine tour on the Central Coast. Wine touring from Orange County is also within reach with this one-of-a-kind winery touring package.
Board the Amtrak Pacific Surfliner and skip along the Pacific surf to Santa Barbara, you'll also skip the sitting on crowded freeways… Your Gold Coast Executive Transportation town car or limo will be waiting for you in Santa Barbara to whisk you off to the wine country for a day of tasting fun in the beautiful Santa Ynez Valley. You'll picnic among the oaks and leave the stress of the city behind. It's a day you'll never forget.
Asorta finds time for our customers. We want our customers to understand that doing business with Asorta is not routine. We take the time required not just to complete the task, but also to get to know our clients and create an environment that meets their demands. We can say with confidence that our winery tour service will not leave you unsatisfied. To ensure that their expectations are not only met but exceeded, we urge our clients to communicate openly with us. For your convenience, our company's excellent service is accessible around-the-clock, every day of the year.
Call us for our winery tour services.